Dear customer,
As you all noticed in the market, our industry is still struggling with soaring container prices.

Container carriers are announcing record profits (https://www.porttechnology.org/news/carrier-profits-to-surpass-100-billion-in-2021/) and our complete industry to trying to find a way to handle this new challenge.
As the market keeps updating their price policy we have decided to introduce Temporary Container Surcharge that moves with the container prices. This way both our company and yours share the extra cost for keeping the supply chain open. Once container prices go back down to a more sustainable level, our promise to you is that we will bring down the Temporary Container Surcharge accordingly.
The container prices are still rising which unfortunately, means that we will have to introduce the Temporary Container Surcharge of +4,9% on all invoiced goods from September 15th.
In the next months we will continue to do our utmost to supply our customers with well-designed and great value-for-money products to enhance homes and offices and ensure we have enough stock for you, so you can satisfy consumer demand.
We have decided to work with a temporary charge instead of continuing to raise our sales prices. We hope you can understand our decision. Let's work together towards a good sales season.
We will keep you updated and bring the Temporary Container Surcharge down as soon as possible.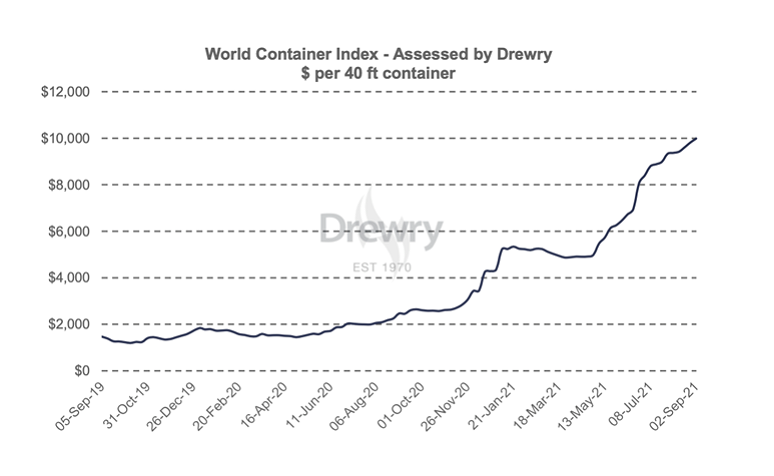 For more information about the container market: Article: 'Carrier profits to surpass $100 billion in 2021' Article: 'What's going on with shipping rates?'

Or other questions please contact info@presenttime.com.

Kind Regards,


Team Present time